Haut-Giffre Tourism
An attentive team, here to assist you
The tourist office is where you can find all the useful and practical information for your stay in Haute Savoie and more particularly, in the Haut Giffre Valley.
At the tourist office, you can use the Internet connection free of charge. Here, you can book snow-shoe hiking expeditions, canyoning, paragliding experiences, or buy guidebooks and other practical maps. If you are the owner of rental accommodation, you can become a member of Haut-Giffre Tourism, to promote your property. Don't hesitate to contact us. We also have a shop where you buy souvenirs of your stay in Giffre Valley, to take home with you!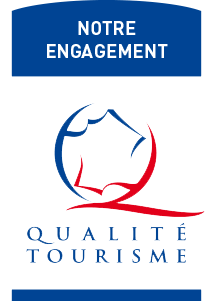 Our committments to give you to best possible service
Customer satisfaction is our top priority, and so the Haut-Giffre Tourism is commited to offering a high-quality service.
Commitment n°1: Welcome
We will make life easier for you
Provide reliable and personalised information about the local tourist offerings
We are open at least 120 days per year
Answer your emails all year round
Visitors will be welcomed by staff who speak at least one foreign language
Deal with complaints accordingly and request your feedback
Commitment n°2: A comfortable welcome area
Improve accessibility and visibility for the Tourist Office
Guarantee the cleanliness and comfort of the property
Commitment n°3: Reliable information
Display and publish our opening hours in at least one foreign language
Ensure up-to-date maps, plans and tourist guides are available, free-of-charge and in paper format
Provide access to a bilingual website
Publish tourist information also in paper format, translated into at least one foreign language, on all the classified tourist accommodation, cultural or natural tourist sites and monuments, leisure activities, services and shops and local events and celebrations.
Display emergency telephone numbers in the window of the tourist office
To ensure all of this and more generally the best possible welcome and services, the Haut-Giffre Tourism Office has successfully obtained the Qualité Tourisme Label, proof of their professionalism.