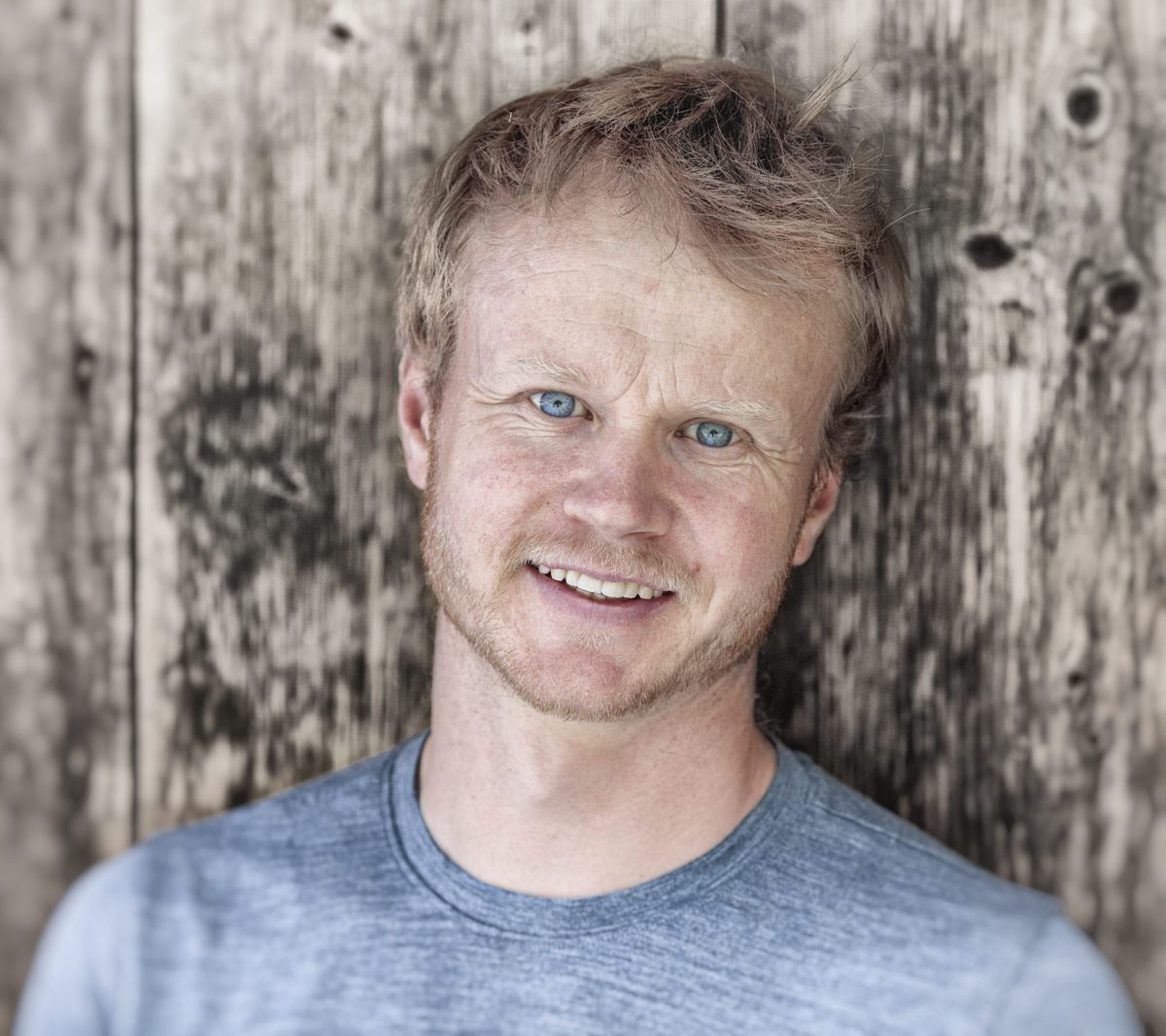 Farmer and instructor: two occupations and two passions that Julien Dénériaz combines on a daily basis throughout the winter season. A life of endurance that he likens to that of a high-level athlete. Meet a local lad from Haut-Giffre. 
Julien Dénériaz is happy getting up at 4.45 every morning and, half an hour later, milking the dairy cows that he cares for. On winter mornings, at about 8 o'clock, he swaps his boots and farmer's gear for a pair of skis and the red ski suit that instructors wear. He heads for the slopes of Morillon and the Grand Massif ski area, where he has been a ski instructor for the past 15 years.
Hardly surprising, considering that in the Dénériaz family, children are on skis virtually before they can walk.
But like his cousin, Olympic champion Antoine, it isn't skiing performance that puts a sparkle in his eye. His preference is for the land, an "off-piste" pleasure that's all his own, as nobody else in his family are farmers.
"I grew up in a rural environment, between vegetable plots and chickens, so my taste for the land came fairly naturally," he explains.
At the age of 10 he discovered at a nearby farm the world of agriculture and animals and, in his own words, was "infected by the dairy-cow bug".
So, choosing to follow his heart and his growing passion, he attended La Motte-Servolex agricultural college while preparing for exams to become a ski instructor. Even in his youth he was mixing skiing with farming! The apprentice learned his profession from Annie at GAEC Le Clavitan where he started work in 2006, "an opportunity" in his view. And he's still there, what an ascent!
Nowadays the thirty-something year-old manages a 2,500 m² farm and 175 hectares of pastureland. He breeds some 150 dairy cattle alongside Samuel, a college friend, and two other young professionals who were born in the valley, Richard and Damien. Together, they share a modern, innovative vision of the farming profession.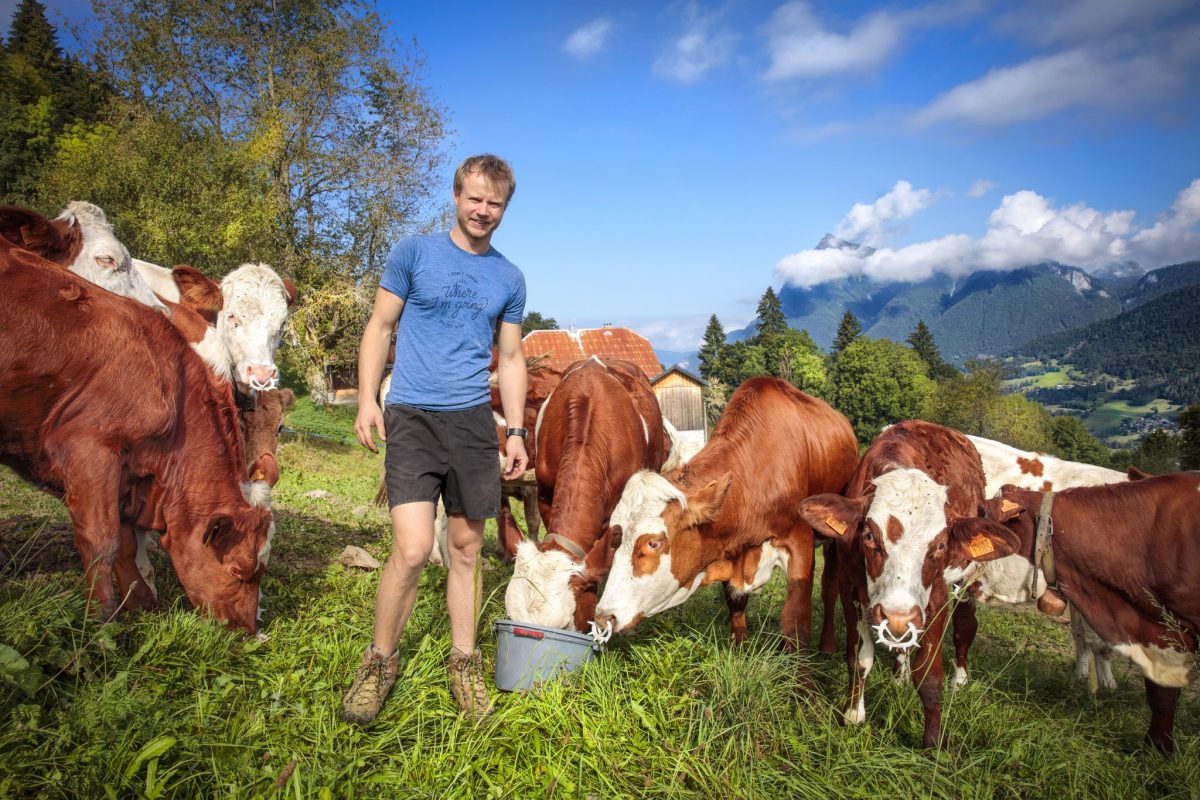 Cows, skiing and life itself 
A modern building equipped for the wellbeing of the Abondance and Montbéliarde cows, automatic feeders, monitoring of nutritious values, the very latest in eco-responsible watering systems, their own hay production, pastureland close to the farm, etc.
Julien enjoys talking about his profession and his modern vision that takes into account the welfare of the cows of which he takes great care.
"A farmer's day is long but full of pleasant moments; when the cows are well fed they are happy and produce good milk. Creativity, research and innovation are important components."
And Julien Dénériaz takes just as much pleasure in teaching people to ski because, in his opinion, the farming and instructing occupations complement one another perfectly: inside his bubble with the technical side to farm work, and contact with people that forges open-mindedness on the slopes. Common denominators? An appreciation of the rewards of hard work and the sharing of expertise are his heartfelt values.
As is the time he spends with his wife and their little boy, and that which he devotes to his other passion, badminton.
Julien Dénériaz has found the balance in life that makes him happy. 
Interview by Laure Béchade, journalist